About Rebecca
My goal is to deliver to my clients unparalleled, personalized customer service as an expert in Mission Beach real estate and vacation rentals. Therefore, it's important to me that you know who I am, what I stand for and what I care most deeply about. My tenacity, compassion and integrity are just a few of the traits that drive me to be the best at everything I do.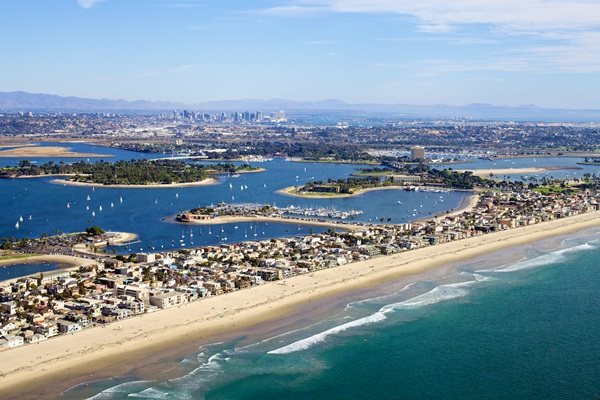 As my client, I will always be available to you for a call, an email or to meet personally. I am a hands-on-gal who can be trusted for all your needs and will work tirelessly to meet your goals.
I am originally from Pavilion, New York, a small farming community in Western New York. I always dreamed of living in California, and I was lucky enough to be transferred to San Diego with a large national marketing firm where I worked for over 22 years. After traveling all over the country for years as a Sales Director, I yearned for the opportunity to limit my travel so I could take advantage of beautiful Mission Beach. After putting my home in a vacation rental program, I became intrigued by this industry. So much so that I decided to work for a local company with responsibility for overseeing both the vacation rental business and real estate sales.
Building upon on the experience I acquired working in the industry for about 10 years, I recently chose to move out on my own, starting my own business, with the intent of bringing an enhanced degree of personalized service to my clients. I have created www.BeachAgentSD.com & Rebecca's Vacation Rentals to help Sellers, Buyers, & Vacation homeowners filling a niche of personalized service that I feel had been missing. I am so excited!
I want to thank my clients, business associates & friends for all the support you have shown me. I must also thank my great friend, Valerie Zatt who welcomed me into Ocean Pacific Properties, INC. Valerie's brokerage is a boutique brokerage and specializes in high-end properties in Mission Beach, a perfect fit for me. She also possesses a similar strong work ethic and a high level of commitment to serve our clients well. I look forward to new possibilities!