Live Mission Beach Surf Cams
These feeds are courtesy of our good friend Paul Wilson and his site.
Click on the links below to check out live Mission Beach surf, and the action on the beach and the boardwalk. What is so amazing about these cameras is the clarity. For live webcams, they are amazing.
South Facing Mission Beach Webcam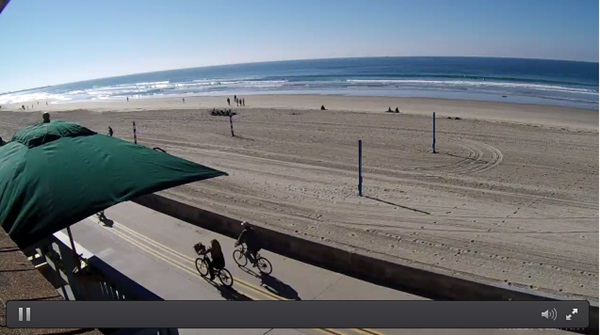 North Facing Mission Beach Webcam